Elena is Xiomara's mom, Executive Director and co-founder of Little Lobbyists. She loves connecting with families with medically complex kids and believes in the power of stories to change hearts and minds.
She has been an immigration lawyer since 2006: helping families to reunite, U.S. employers to sponsor workers, and asylum seekers to flee persecution.
Elena likes tater tots, dresses with pockets, and the Hamilton soundtrack. She had lots of hobbies before becoming a mom, like painting, pottery, hoop dancing, travelling, and yoga. Now, she is usually sleepy and hungry.
Elena can be reached at elena@littlelobbyists.org
Erin is Abby's Mom and the Director of Advocacy for Little Lobbyists. Erin believes in creating an inclusive and accessible society where everyone is welcomed and supported.
While Erin has always enjoyed the spectator sport of politics, her disability advocacy started in Pennsylvania nearly 10 years ago when the governor at the time was threatening Medicaid services for children with disabilities. Since then, she has been advocating for children with disabilities on a grassroots level, working with groups such as PennAutism and as part of the leadership of PA Action: Protecting Disability Rights, always with an eye towards presuming competence and encouraging inclusivity. Erin was also featured in a New York Times article for some of her ongoing electoral work with local grassroots groups.
Erin is a full time stay at home mom to three amazing, funny, and talented children. All three of her children are autistic and her youngest, Abby, also has complex medical needs and Deaf-blindness. Together they enjoy laughing, traveling, hiking, kayaking, the theater, playing with their dogs, and pretty much anything Disney related. Erin's also a bit of a Star Trek geek, spending many nights staying up too late binge watching The Next Generation with her wonderful and supportive husband.

Erin can be reached at erin@littlelobbyists.org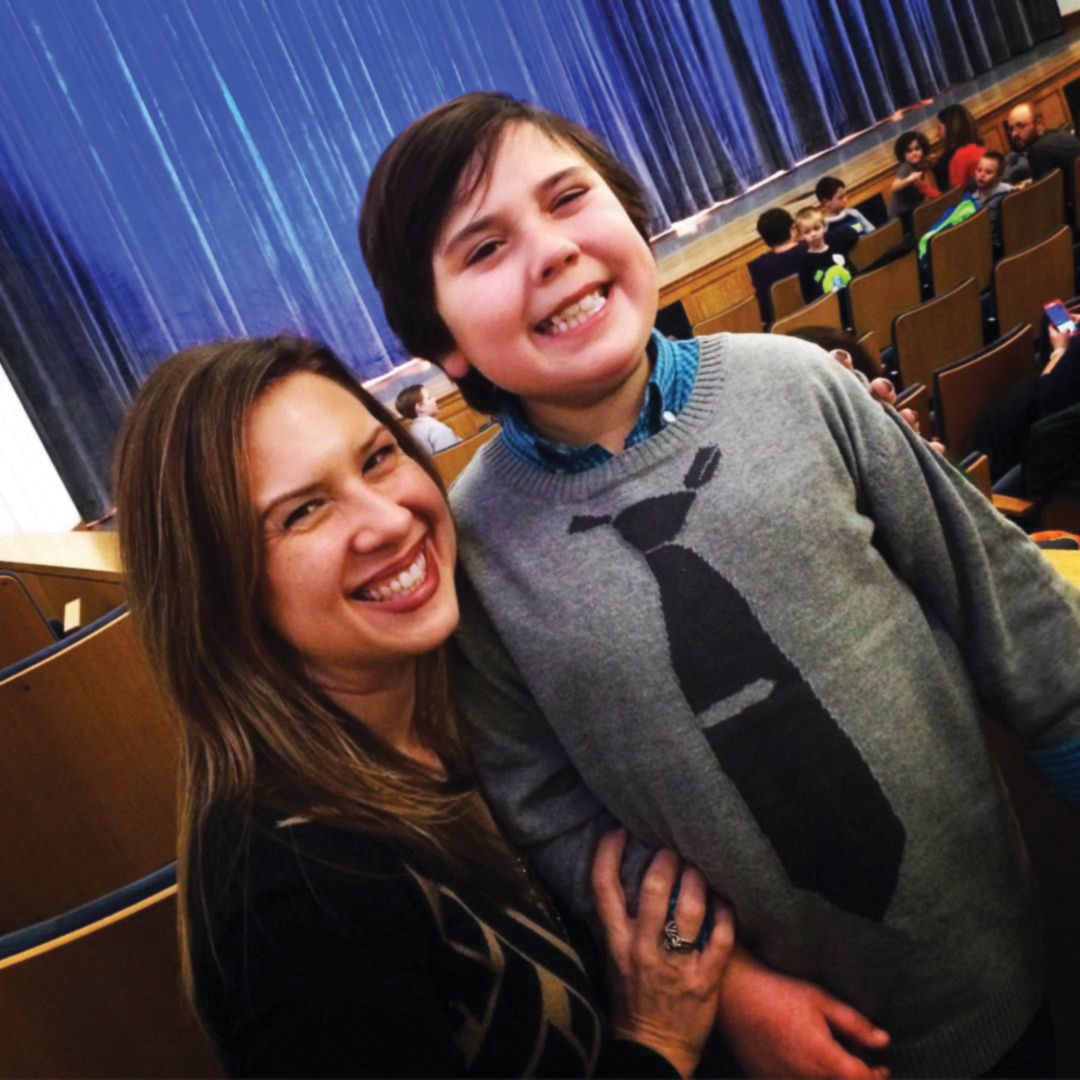 Laura is Simon's mom and the Director of Communications for Little Lobbyists. She believes that, regardless of health or ability, all people have the right to life, liberty, and the pursuit of happiness. She also believes that every person has gifts to share, celebrate, and use to make our world more beautiful.
Laura is a graphic designer, small business owner, and adjunct professor. She believes in the power of great design for great organizations and specializes in communication for education, health care, and the arts. She loves being in the classroom helping creative people turn their passion into their profession.
When she isn't creating or teaching design, Laura works toward making the world a more beautiful place by volunteering on various board committees that support arts in education and the inclusion and celebration of people with disabilities. She loves being a mom to both her amazing kids, does a lot of yoga, bakes impressive cakes, and really appreciates a nice manicure.
Laura can be reached at laura@littlelobbyists.org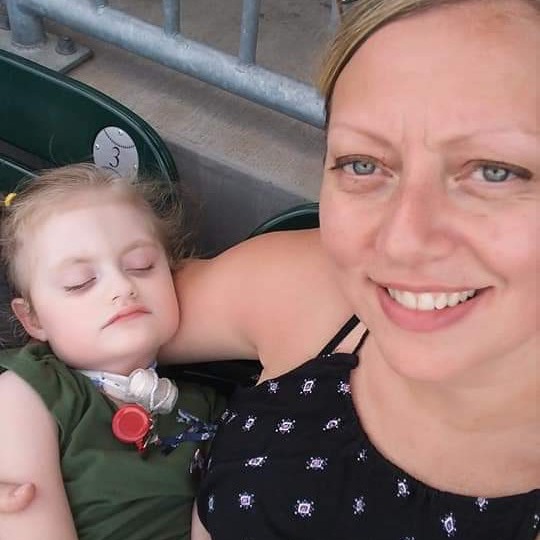 Stacy is Emma's mom and the Director of Community Engagement for Little Lobbyists. She believes in the right to accessible, quality healthcare for everyone in our country. She believes in removing barriers with the goal of truly integrating people with disabilities into everyday life and their communities.
Before she was a mom, she used to be cool. She paused her work career when her twins were born at 28 weeks to become their primary caregiver. She has served as a parent advisor at her local children's hospital since 2017 and become heavily involved in county and statewide voter registration efforts. She enjoys cooking for her family, and especially trying to recreate items from restaurants at home. She aspires to earn a green thumb with plants, but has not yet been successful.
Stacy and her husband are avid NCAA football fans who repeatedly debate the merits of the Big Ten vs. SEC conferences. She also loves taking the girls on local adventures to the grocery store, pools, parks and farms.

Stacy can be reached at stacy@littlelobbyists.org
Tasha is Jack's mom and the Director of Operations for Little Lobbyists. She believes that children should be the most well cared for and protected members of our society, and have every opportunity to not only survive but thrive. Their growth, development, and health should be the bedrock on which all else is built.
Prior to Little Lobbyists Tasha worked in Health Care Quality, Patient Safety, and Risk Management. With 15 years of experience working as a patient advocate in different departments of a large health care organization, combined with being the mother of a child who has complex medical needs and disabilities, she has a unique understanding of the different facets of the health care industry and how they interconnect.
In addition to Jack, Tasha is mom to 3 year old twins and a newborn. Tasha loves volunteer work and serves as the Marketing Chair for her County Moms of Multiples Club, is Secretary of the PTO at Jack's school, and has served as a speaker/educator for multiple different non-profit organizations. Every so often, when she finds a rare quiet moment she can be found painting.
Tasha can be reached at tasha@littlelobbyists.org